Monographs
Profanter, A., Lintner, C. (2011). 
Zusammen und weniger getrennt.Insieme meno divisi.
 Brixen: Weger.
Breitenberger, R. (2011). Die Multikulti-Gemeinde. Erker, 23 (August), 12-16.
---
Profanter, A. (2008). Il sé e il concetto di Lebenswelt. La costruzione sociale del sé nello studio e il cambiamento del sé attraverso l'ingresso nel mondo del lavoro e il relativo cambiamento del mondo della vita ("Lebenswelt"). Uno studio qualitativo. Roma: Aracne Editrice.
(Translation of the book "In der Schule wollte ich nie landen! Die soziale Konstruktion des Selbst in den ersten Berufsjahren. Eine qualitative Studie" published from the editor Peter Lang in 2005 in the series "European University Studies. Series XI. Education. Vol./Bd. 928" a Frankfurt am Main u.a.)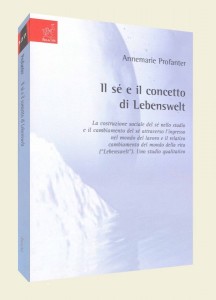 ---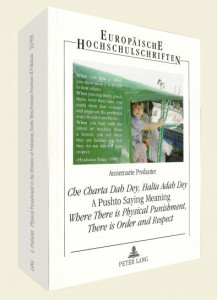 ---
Rice, D., Penland, J. L. (2009). 
Book Review: Profanter, A. (2007).
 "Che Charta Dab Dey, Halta Adab Dey". A Pushto Saying Meaning "Where There is Physical Punishment, There is Order and Respect". 
Mentoring & Tutoring: Partnership in Learning, 17
(1), 103.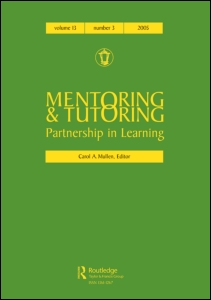 ---
---
Profanter, A. (2003). Selbst und Lebenswelt – Über die soziale Konstruktion des Selbst im Studium und die Veränderung des Selbst durch den Berufseinstieg und den einhergehenden Wechsel der Lebenswelt: Eine qualitative Studie. (Deposito legale 11.02.2004).
---
Profanter, A. (2002). Transitions and Transformations in the Sense of Self of Newly Qualified Teachers in Northern Italy. (Deposito legale 11.02.2004).
---
Profanter, A. (2001). Lese-Rechtschreibschwäche und visuelle Wahr- nehmungsstörungen. Bozen: Ferrari-Auer.